Slovenia to Macedonia Real Food Adventure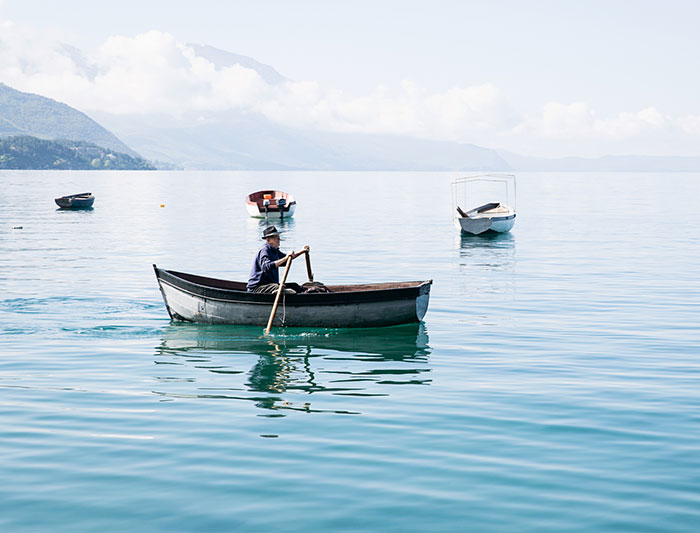 Slovenia to Macedonia Real Food Adventure
If it's a gourmet feast you want, a gourmet feast you shall get! This food inspired journey through the Balkans includes visits to salt pans, a truffle farm, wineries, waterfalls, national parks, fishing villages and so much more. Discover why Istria is considered one of the world's leading producers of quality olive oil, eat Dalmatian-style under a metal bell, raise a glass of Slovenian wine or plum brandy with your small group, and shout 'zivjeli!' to the simple, home-style cuisine this region is famous for. Indulge in a traditional barbeque in Kosovo, dine on a home-grown produce in the private garden of a Dihovo family and visit a centuries-old olive press outside of Kotor. Experience next level hospitality on this unforgettable epicurean odyssey.
Activities
Ljubljana - Zganje Tasting
Bled - Day Trip by Public Bus
Bled - Kremsnita Tasting
Ljubljana - Slovenian Cooking Class
Piran - Tasting Tour and Lunch
Motovun - Truffle Hunt and Tasting
Rovinj – Day Trip
Plitvice Lakes - National Park Visit
Rakovica - Home-cooked meal
Pag Island - Cheese Tasting
Split - Old Town Food and Culture Tour
Zrnovo - Cooking Class
Ston - Town Visit
Brijesta village - Small winery and restaurant (oyster tasting)
Njegusi - Smokehouse Visit & Tasting
Lustica - Olive oil farm visit
Prizren - Walking Tour
Shkoder - Rozafa Fortress visit
Kosovo - Sightseeing Tour
Pristina - Gracanica Monastery Visit
Gracanica - Traditional Lunch
Tetovo - Painted Mosque of Tetovo Visit
Mavrovo National Park - Traditional Dinner
Janche - Cooking Class
Debar - Mavrovo National Park Visit
Debar - St Jovan Bigorski Monastery visit
Kuratica - Local Home Cooked Dinner
Dihovo - Beekeeping Masterclass
Ohrid - Green Market Visit/Breakfast
Dihovo - Villa Dihovo Lunch
Stobi - Stobi Archaeological Site Visit
Tikves - Visit two micro-wineries for tastings
Matka - Matka Canyon Boat Cruise
Skopje - Green Market
Highlights
Explore the major food regions of Istria and Dalmatia to indulge in cured meats, olive oils, wine, truffles, cheese and more.
Visit the lush Croatian island of Korcula – surrounded by the sparkling Adriatic and full of local produce, you'll have time to experience the cuisine and get some well-needed relaxation on one of its many beaches.
Get to know some of the emerging heroes of the Eastern European wine scene like teran, refosk, grk, marastina and kurtelaska bijela – and try to pronounce them after a few glasses!
Learn how to make the regional specialty of pastries with local village women in Janche, and meet a local beekeeper and get the buzz on honey in a bee master class.
Experience a world of hams and cheeses in a centuries-old smokehouse, and olive oil in local farm outside of Kotor.
We get it – travel's a big decision. It's not every day you fly across the world to wander the souks of Marrakech or enjoy a dreamy Angkor sunrise. But for us, it's been our everyday for the past three decades (whew, we're old). Let's just say we know what travellers
really
want: a balance of inclusions and free time, a mix of classic highlights and local secrets you won't find on Google. And of course, an authentic real life experience.
Our leaders are born and raised in-count
...